Welcome to our site, where you get to choose your own adventure!
Here at Ask the Pool Guy we Build Pools, Service Pools in Southeastern Michigan, and Answer Online Questions Related to Pools.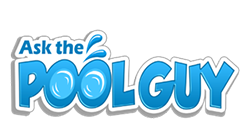 You are here, at Ask the Pool Guy HQ, where it is all about answering pool questions and sharing information about pool products, knowledge, service practices and how-to's.
Here, you'll find everything you need to know about swimming pools, all in one place. Ask the Pool Guy is passionate about sharing the vast knowledge he has acquired throughout his decades in the pool industry, and he wants to make sure everyone has an enjoyable pool experience. If you can't find the information you're looking for here, you can contact him or a capable member of his team!
**********************************************************************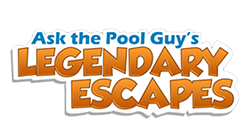 We Build Pools under the Legendary Escapes Brand. Based in Michigan, and building spectacular hybrid pools.
Legendary Escapes is the home of the hybrid swimming pool. Al, the designer and builder, and his team are passionate about creating unique, one-of-a-kind Hybrid (TM) Swimming pools. Our website showcases our projects, as well as providing helpful information if you're a current pool owner or considering building a swimming pool. Visit Legendary Escapes.

**********************************************************************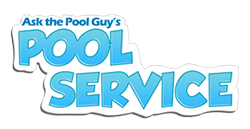 Our Team Services Pools in Michigan led by our lead Service Technician, Mark.
Ask the Pool Guy's local service page is your home for any local (SE Michigan) pool service needs. Our friendly service team will be glad to help you with any pool problems you may have. On our website you'll find updates about service, maintenance, and renovation, as well as helpful tips for maintaining your Michigan swimming pool. To learn more about the Michigan pool services we offer, check out our service website.
**********************************************************************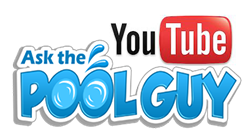 Keep up with Ask the Pool Guy and team on YouTube. Sharing construction video, how to service tips, tricks, and philosophy. This channel has enough content to keep you entertained for hours, or watching video all night long! (We know this because a few of our closest friends have admitted to discovering our site in the middle of the night and watching all the videos in one sitting!
**********************************************************************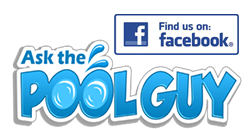 Ask the Pool Guy loves to be social! Become a fan on Facebook, learn about new projects before they are released to the public, and find quick photos, inspirational sayings, and a place to ask your questions to the pool guy and team!
Legendary Escapes on Facebook!
**********************************************************************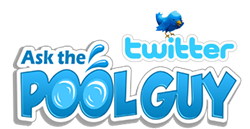 Ask the Pool Guy started tweeting back in 2007 before it was cool, and he loves to be social! Become a follower on Twitter and stay engaged with everything new, fun and pool related!
The Ask the Pool Guy Team on Twitter: Ask the Pool Guy on Twitter
**********************************************************************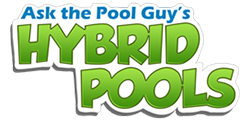 Ask the Pool Guy's Hybrid Swimming Pools
Al Curtis, builder and designer for Legendary Escapes Pools and Ask the Pool Guy, has been in the pool industry for decades with an artistic approach to swimming pools. Al Curtis and the team at Legendary Escapes are committed to building dreams in backyards and providing clients with a unique and outstanding experience. He specializes in designing and building custom and unique Hybrid Swimming Pools which combine the best elements of vinyl liner pools with the best and trendiest gunite pool features and finishes. If you are interested in building a hybrid pool, or if you are a pool guy looking to learn how, send a note via the contact me page.
**********************************************************************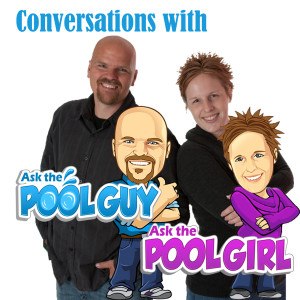 iTunes: Conversations with Ask the Pool Guy
Ask the Pool Guy's discussions of pool building, life and philosophy in a fun, light and conversational format with sidekick Sandi Maki, Ask the Pool Girl. Marketing, Business Building, thoughts and musings are all discussed in this fun format.
**********************************************************************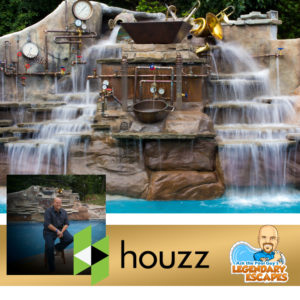 Al Curtis, builder and designer for Legendary Escapes Pools and Ask the Pool Guy, has been in the pool industry for decades with an artistic approach to swimming pools. Al Curtis and the team at Legendary Escapes are committed to building dreams in backyards and providing clients with a unique and outstanding experience. He specializes in vinyl, gunite, and hybrid swimming pools, and features special projects in his Houzz galleries.
**********************************************************************
Pinterest and the Pool Guy go hand in hand! So many clever ways to repurpose and reclaim items, you'll find many original ideas that we've posted to Pinterest after creating and inventing them for a new and unique use in our swimming pool themed back yards!
**********************************************************************
A few words from Ask the Pool Guy himself to get you started:
Welcome to Legendary Escapes, a swimming pool design and building company, home of Ask the Pool Guy – Allan Curtis, as well as your source for swimming pool service in Southeastern Michigan.
Legendary Escapes' Pool Scapes LLC brings your backyard fantasy to reality.
With a Design Philosophy of Water as Art, Legendary Escapes Swimming Pools have become an art form. The pools that are designed and built by Legendary Escapes Pool Scapes LLC offer homeowners a place to escape from reality. Our art incorporates elements into an environment that helps to enrich a customer's world.
Each project of translating water into art is an evolving and creative process. It is creating art out of what was once sold purely as a product. Art is harmony, building something tangible.
Looking at art it takes you somewhere, evokes thought, and inspires feelings. Our pool projects transport people in the moment. They are based on aesthetics elements which will enrich, balance, and promote well-being while in our environment.
Some thoughts from our pool designer:
"I've been training for this challenge all of my life. Water has become a philosophy to me. How can I affect a customers world, how can I enrich a customers life by what I do? How can I take the concept of what we do and make it truly spectacular? It's not driven by dollars and is possible at every economic level. It's outside the box thinking. We operate outside the box. It's about architecture. It's about art history. It's about bringing something to our homeowners, a part of something that has not yet been done or explored."
Company Background
The team of Legendary Escapes Pool Scapes has been designing and installing swimming pools for over thirty-five years. We are a family owned company, who focuses on our customer's needs and wants rather than trying to sell you a standard "package deal." We feel your pool design needs to fit your family, lifestyle, and entertainment needs. Our focus is creating your backyard fantasy whether you seek simplicity or innovation. We install vinyl liner pools and have quite a variety of options to create that unique look just for you. All our waterfall and rock work projects are done in house and completely by hand. We custom design your project so it will be a unique and special addition to your way of life.
Pietila Pools is a name that is well known around Southeastern Michigan. Originally started as Pietila Bros., and involved in the roofing industry for quite some time, the Pietila name is recognized in the industry as a leader in backyard swimming pool design and building.
The company was originally owned by Ernie Pietila. When Ernie decided it was time to retire, he went to two existing employees – and divided the company into two entities. Gary Pietila took over the Howell, MI Pietila Pools Store and Al Curtis, a long time employee, took over the Pietila Pools – Farmington Hills location.
The new leadership resulted in some changes for the Pietila Pools Farmington Hillls location. With a background in physics and art, Al Curtis was more interested in creating unique and interesting projects than just standard backyard pools, and began to transition the company into more creative backyard escapes, branding these as Legendary Escapes. The Pietila Pools store in Farmington Hills remained open until 2006 when the location was sold to a landscaping company, and the Farmington Hills Pietila Pools relocated to Brighton, MI – focusing on service of Michigan Swimming Pool clients, and the Legendary Escapes branded pools became the construction arm of the company.
Fast Forward- where Al Curtis and Legendary Escapes continued to design and build award winning swimming pools in Michigan.
Allan Curtis, aka @AskthePoolGuy is the leading industry spokesperson on what's new in the swimming pool industry, as well as a go to source for builders, suppliers, and swimming pool owners to get their questions answered!
Social Media for Customer Relationships
Part of a successful season includes answering homeowner questions and allowing for quick follow up. The links below will allow you to follow, like and listen to things going on in the local swimming pool market.