Our company has several brands to serve you best:
Legendary Escapes: Swimming Pool Construction (Michigan)

Legendary Escapes is the home of the hybrid swimming pool. Al, the designer and builder, and his team are passionate about creating unique, one-of-a-kind pools. They are constantly innovating and coming up with new ways to better serve their clients. No two Legendary Escapes pools are alike, and they are unlike any pool you'll find elsewhere. Our website showcases our projects, as well as providing helpful information if you're a current pool owner or considering building a swimming pool.
Ask the Pool Guy's Local Swimming Pool Service (Michigan)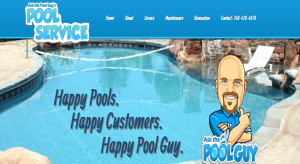 Ask the Pool Guy's local service page is your home for any local (SE Michigan) pool service needs. Our friendly service team will be glad to help you with any pool problems you may have. On our website you'll find updates about service, maintenance, and renovation, as well as helpful tips for maintaining your Michigan swimming pool.
National Swimming Pool Construction
Ask the Pool Guy and Legendary Escapes are striving to share the knowledge! We don't think homeowners in SE Michigan should be the only people who have the opportunity to enjoy a beautiful, one-of-a-kind, hybrid swimming pool; so we're working with builders across the country to bring hybrid pools to you. We're happy to work with local builders, wherever "local" might be, to design and build beautiful pools all over the country.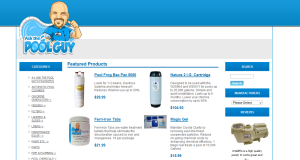 Your one stop shop for all things pool. Here, you can order everything from pool pumps to pool toys. This is also the only place you can buy Ferri-Tabs, the best product on the market for removing iron from pool water. We have a  huge variety of products, so feel free to shop around!
Ask the Pool Guy HQ for all your swimming pool needs
For all the pool knowledge you're looking for, check out Ask the Pool Guy HQ. Here, you'll find everything you need to know about swimming pools, all in one place. Ask the Pool Guy is passionate about sharing the vast knowledge he has acquired throughout his decades in the pool industry, and he wants to make sure everyone has an enjoyable pool experience. If you can't find the information you're looking for here, you can contact him or a capable member of his team!
Not sure what you are looking for? Just ask!
Our company is headquartered in Brighton, MI where we operate a design studio and business office. If you have any questions or need to reach us, please use the contact form above, or call 248-478-4978. Thanks!
Design Studio & Business Office
455 E. Grand River, Suite 104
Brighton, MI 48116